Under 19 år har Christian samarbetat med, lett, utvecklat och inspirerat individer på olika nivåer, i lokala fåmansbolag och globala multinationella koncerner, i olika industrier och funktioner runt om i världen. Läs här några kommentarer…
"I was lucky the get Christian to my team couple years ago when we had some challenges with quality and service performance areas. With his deep analytic skills and deep knowledge from Lean Six Sigma he was able to drive significant quality and service performance improvements. He has long experience from multinational environments and very good people coaching skills. I really appreciate Christian's attitude to do always more!"
Mika Honkanen, Account COO, Hewlett Packard Enterprise
---
"Christian is a highly dedicated and self-driven business improvement leader utilizing his broad and significant Six Sigma skills and experience to achieve outstanding business results in large, complex and global environments.
The very effective outcomes of the improvement program he was part of leading under my sponsorship was exceptional in terms of ROI, benefits for the business and improvement in customer and employee satisfaction. The major improvement program demonstrated his skills in strategic thinking, leadership, team work, data and root-cause analysis and application of Lean Six Sigma methods to a very high level.
Christian made a key contribution to the team that won the HP President's Quality Award in 2013, and I would not hesitate to engage Christian again to help me achieve further significant business improvement utilizing his deep experience of Continuous Improvement/Lean Six Sigma tools and methods combined with his business and customer understanding."
Colin Hampstead, Chief Operating Officer Ericsson Account, Hewlett-Packard
---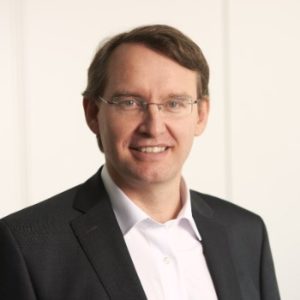 "The Quality Improvement Program showed HPE's true willingness and commitment to improve its' services, it increased trust in HPE's current and future capabilities. The HPE Account is demonstrating a strong service and quality improvement mindset which we value highly."
Peter Friedwagner, Director End User & Collaboration Services, Nokia IT
---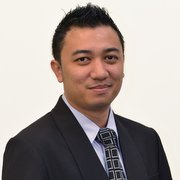 "Christian Hogberg is synonym with "data, data and data" and "improvement work". It is as if he was born with those things. His work was remarkable and have brought my whole organization into a new level. We managed to win new contract, received high client satisfaction, and managed to boost the team's morale by just doing purely QUALITY WORK. The quality work which has been delivered by my team has been recognized as one of the reasons why one of our major clients to sign a new deal. It was a surprise for me at first that quality work played as one of major factors for contract renewal apart from the traditional 'whoever can give the cheapest price' factor. 
As individual, he has an excellent character and he is extremely easy to work with. Improvement stories and strategies are part of his DNA and he loves to share his experiences with others to help them grow. In summary, he is the best guy to 'turn things to gold' and I am serious about this."
Mohd Fadzil Baharudin, Director at Global Operations, Huawei
---

"I have worked with Christian and seen the product of his work for many years. Christian's work within HP Enterprise Global Operations in the Lean Six Sigma and Quality area was astounding. He has the ability to define and drive improvements in process and tools and people behavior to delivery real measurable results. Much of Christians work is still embedded into our global transformation program that realized huge benefits to the organization. Combine this with top notch communications skills, you have a great all-rounder."
Barry D. Moore, Global Operations Center Manager, Hewlett Packard Enterprise
---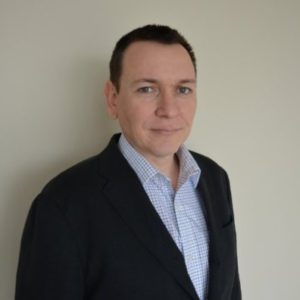 "I've worked with Christian during exciting time of my relocation where we were both on timely limited expats assignments in HPE Enterprise Services Malaysia as peers in Global Delivery Center on senior leadership positions. Christian is person with exceptional analytical thinking as well as person who masters plenty of improvement techniques. As Black Belt Certified person he demonstrated his seniority by solving most difficult challenges related not only to ongoing operations or projects but also finance, HR etc.
Christian never stays on surface of the issue and is capable to identify real causes of the issues thru multiple lean six sigma and other techniques. He goes one step forward where he is able to pull nature of the issue from groups of people with various seniority from entry to executives and tailor best strategy in order to win the battle with issue and present it with exceptional visualization skills.
It was my pleasure to work with Christian and even if I know about continual improvement, problem solving and lean six sigma from my past experience, it was my pleasure to learn from him on daily basis in these areas. If I had chance to work with him again I'd be more than glad to!"
Peter Mrazik, Leader Global Delivery Center Bulgaria, Hewlett Packard Enterprise
---
"I had the pleasure to work together with Christian in his different avatars, earlier in his role as the Quality Manager for the Ericsson Account and subsequently as the Service Delivery Excellence Manager at HP Malaysia. Christian is one of the best you can get in the Quality domain. His passion for driving improvements and depth of knowledge in Quality tools & processes made him an ideal partner and leader in driving improvement.
He was instrumental in driving various Go to Green initiatives and was instrumental in improving the maturity of the Malaysia center. A great team player Christian was an ideal partner while driving multi location improvements. I value his partnership greatly in enabling the organization achieve its goals."
Harish Bangera, Sr. Manager IT Quality & Service Management, LSS BlackBelt, Adobe
---
"Christian has worked for me for many years at Hewlett Packard. During this time he ran numerous improvement projects, idea campaigns, a training program for upcoming Lean-Six Sigma Green Belts. Christian has a wealth of methods in his portfolio which he quickly applies to the situation at hand. He is very energetic, passionate and determined to make things better. He does not only look at the problem at hand, but also ensures the rood cause gets solved. If this entails telling management things they don't want to here – he is brave enough to do it. This way, he is able to gain sustainable improvements. As a college is open and honest and great to work with. He is an excellent presenter and uses data to make his point. This is very much appreciated by both management and our clients. They see the benefit of change, as Christian will propose and manage it. I give him my highest recommendation as improvement coach."
Karin Ramström, Business Operations Manager, Hewlett-Packard
---
"Christian Hogberg is a dedicated person, always energetic and enthusiastic to his work. He is one of the key person who started and introduced Lean Six Sigma (LSS) in HPE Malaysia. Under his tight supervision and guidance, I experienced how to apply my LSS knowledge into my daily work with quality improvement. His talent, knowledge and passion about LSS was proven. Hundreds of problem and improvement leads benefited and trained in LSS and several of them now are Yellow or Green Belt Certified. His role was not easy but he demonstrate HP Way values every day. On top of this, not forget to mention his PowerPoint presentation skill is amazing and awesome! He is a good leader who can provide ideas and open to discussions and able to provide constructive feedback whenever required. Everyone would love to work with him if given the opportunity."
Joey Tan, Service Delivery Excellence Consultant, Hewlett Packard Enterprise
---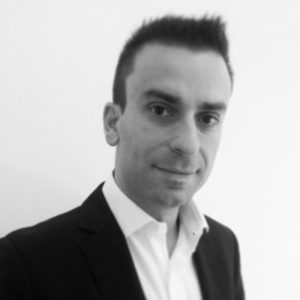 "Christian is a professional that every CIO would like to have under his/her umbrella. His strategic thinking, quality focused and long term view makes him one of the best professionals I have worked with. His calm "way" of generating value, across his super skills in speech, wording, preparation and presentations allow him to draw the future story and set the guidelines and direction thru a quality focused outcomes.
His black belt mastery and his experience makes him strong in any organization he might be up to. Worth to say that with his crucial mindset and his careful touch great awards were won thanks to a team's job well done. I don't hesitate to recommend him and I am sure we will cross our paths in the future."
Oscar Alejandre, Manager Transition & Transformation, Hewlett Packard Enterprise
---
"Christian is one of those rare leaders who also naturally serves as an inspiring mentor for me and the organization. With a solid background in Lean Six Sigma and ten years' worth of experience as an evangelist, Christian exhibits strong interpersonal skills and a unique capacity for service delivery excellence. These qualities most notably translate in his ability to motivate a team to care about its improvement project and be invested in the project's success. Christian was my direct manager and I have adopted Lean methodology thru his consistent mentoring and coaching."
Mathimaran Pehrinpanayagam, Continual Improvement Lead, DXC Technology
---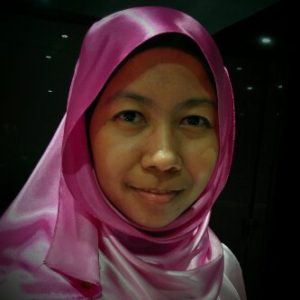 "I personally have not met anyone with so many recognition & achievements under his belt, for Improvements done in various accounts within the organization. Working with him has been very educational, as his vast knowledge in the processes & improvements had helped a lot in providing ideas & guiding/mentoring us towards achieving Green SLA & more efficient processes. 
One word that I think best describes him is that he is Driven. When he knows there are areas within the account that needed to work on, his determination in achieving the needed improvements is commendable. He has a way to drive the teams into making improvements & ensuring that what we've achieved is quantifiable & visible towards the Client & our management, as evidence on the great performance & recognized achievements we've reached, under his leadership. 
It will be a mistake not to hire Christian. With his great leadership ability, achievements, experience and knowledge, he can turn any account around I'm sure."
Farah Hani Zainal Abidin, Global Change Management Process Manager, DXC Technology
---